| | |
| --- | --- |
| Saturday 12 October 2019 | |
How The West Was Won: Snoop Dogg, Ice Cube, Warren G, Too Short & Luniz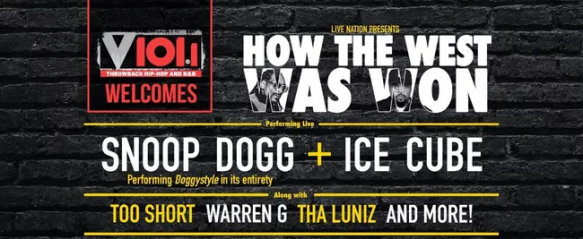 Snoop Dogg is going to be at the Toyota Amphitheater this Saturday, October 12 as part of the How The West Was Won tour.
Rapper Snoop Dogg is known for his laidback delivery of lyrics, which is combined with melodic rhyming in every beat. Rap fans are also amazed by Snoop's freestyle lyrics, which he belts out on the spot.
This performance is set to be a huge thing at the Toyota Amphitheater, as he performs with the biggest names in the industry including Ice Cube, Warren G, Too Short & Luniz.
Reserve your seats now as Snoop Dogg, together with the rest of gang, blow your mind with their impressive raps and beats. Book your tickets now!